September 26, 2013
CNBC: Shareholders Set Bar Very High in M&A
Alan Schwartz, Guggenheim Partners, discusses regulations and shares his insight on M&A activity and details of the Verizon-Vodafone deal. Also Schwartz discusses globalization and the serious implications of "income inequality."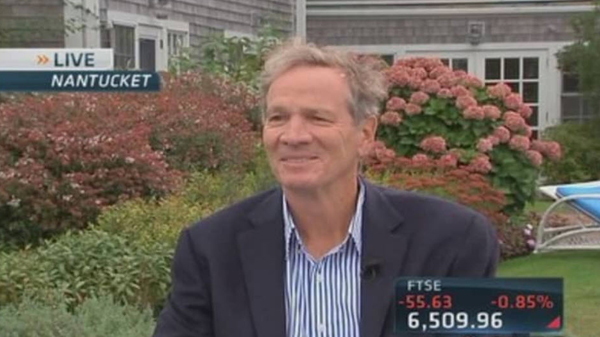 Important Notices and Disclosures
Guggenheim Securities, LLC, is a New-York-based registered broker dealer and a subsidiary of Guggenheim Partners, LLC. Guggenheim Securities delivers a full range of advisory and financing solutions, sales and trading capabilities, and equity research. The views and strategies described herein may not be suitable for all investors. Past performance does not guarantee future returns. The value of any investment may rise or fall over time. Investing involves risk, including the loss of principal. The content of this video is for informational purposes only and should not be considered as investment advice or a recommendation of any particular security, strategy, or investment product. The material should not be considered research nor is it intended to provide a sufficient basis on which to make an investment decision. Any opinions contained herein are not necessarily those of Guggenheim Partners, LLC or its subsidiaries and are subject to change without notice. Forward looking statements, estimates, and certain information contained herein are based upon proprietary and nonproprietary research and other sources.